Casted and Mould Products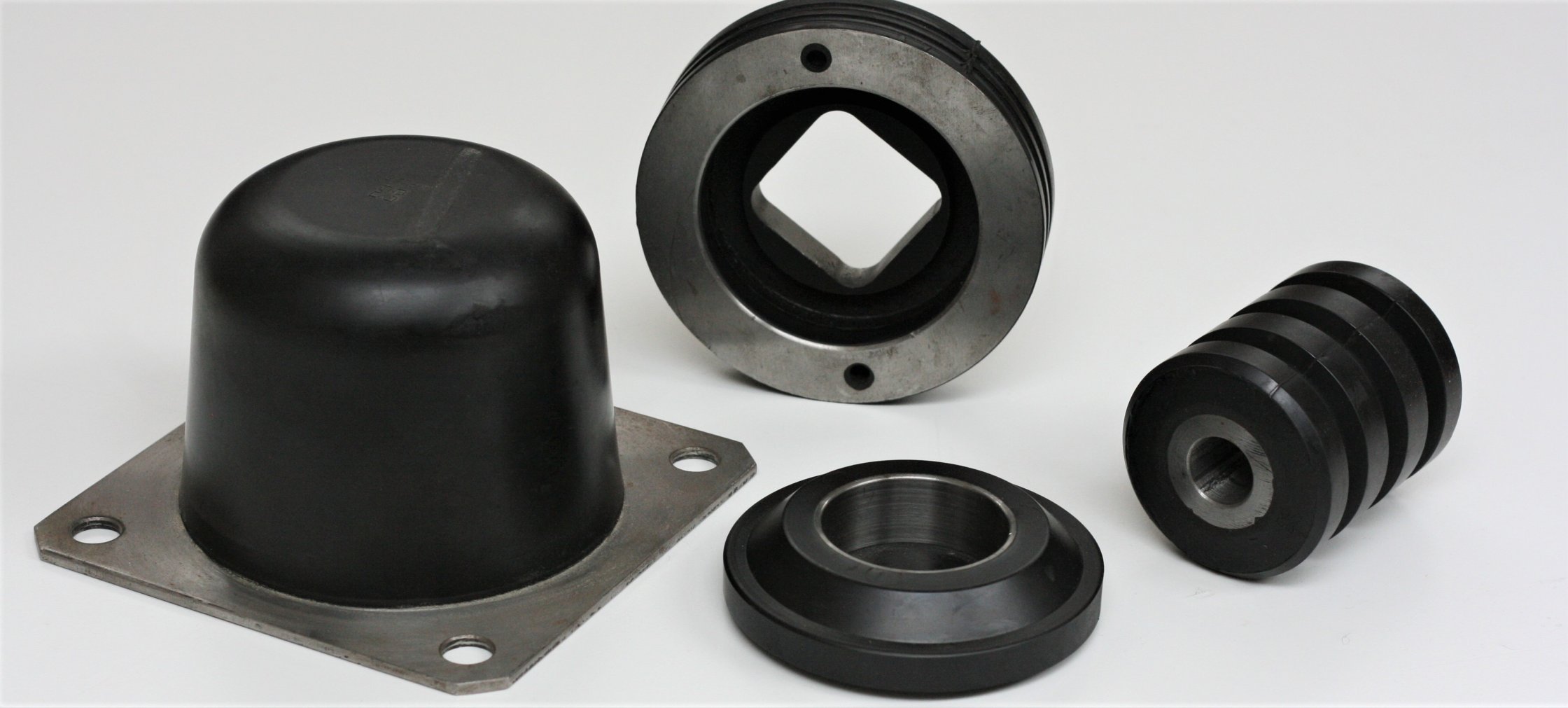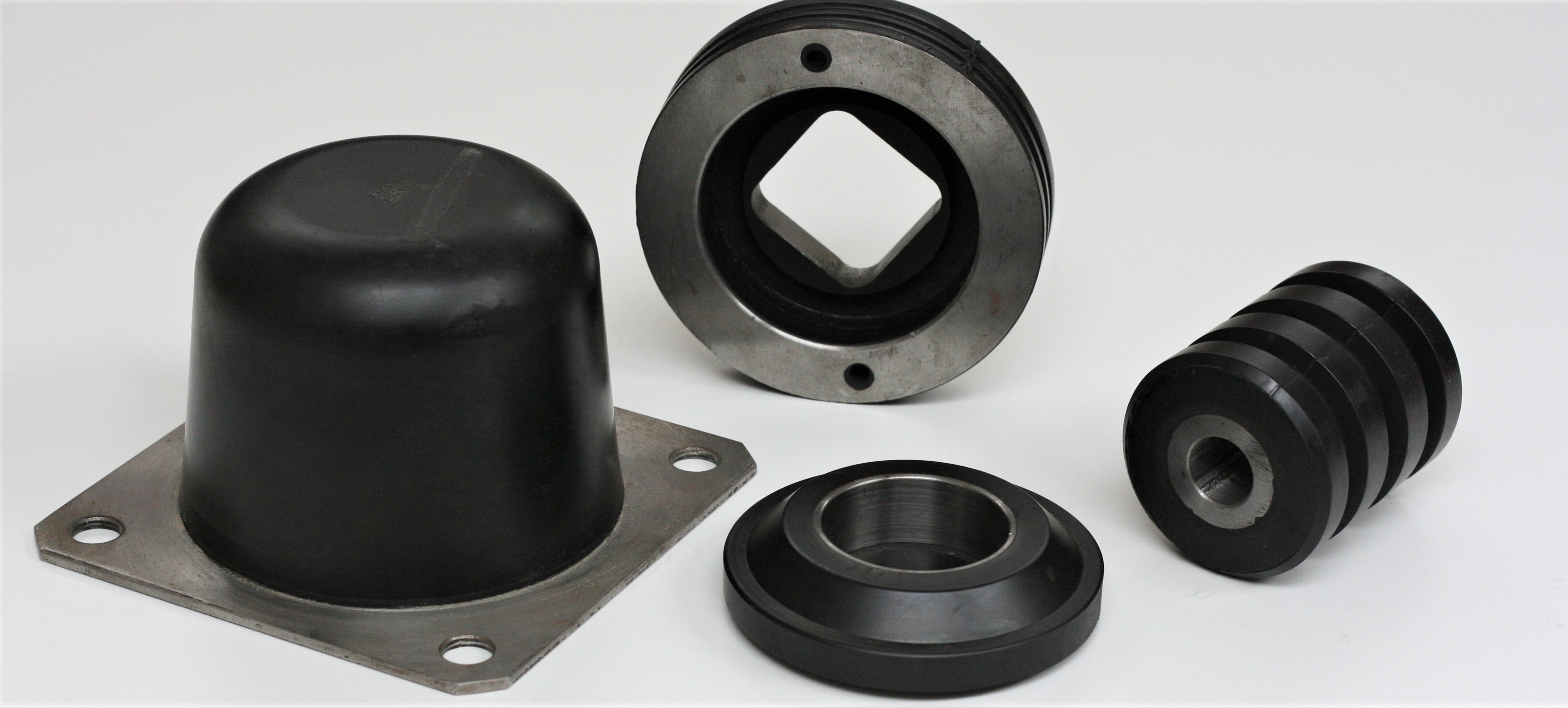 We offer customer bespoke, high quality rubber, polyurethane and plastic mould products.
We offer also smaller series, including prototypes and zero series, in addition to larger series. Due to flexible production technology, we can offer even single PU mould products very cost-efficiently.
Our special competence is metal-elastomer hybrid products, where rubber of PU is tied extremely durable to metal either by hot curing or with a chemical bond.
We use own mould production in manufacturing.
We ensure quick lead times and optimize the production quality with our in-house CAD/CAM based tool and mould planning and production. Tools are produced in our workshop with CNC-machine.
As mould materials we use steel and aluminium as well as cost efficient PU moulds produced by using 3D-modelling or original product as model.
Our versatile production methods provide large product sortiment.
We have several production methods in use for casted and moulded elastomer products. In our rubber line, we offer extrusion and compression moulded parts, as well as rubber to metal bonded and insert-moulded parts.
We develop and manufacture rubber compound mixes by ourself, which guarantees the right material to right application as well as short lead times. Our special rubber recipies have been developed during several decades, and we offer unique qualities which are not available anywhere else.
We have also several PU hot casting machines in use in Oulu and Kiruna units. Our latest investment is new generation hot casting machine, which is exceptionally capable of handling several type of additives and fillers. We offer thus hot casted PU parts, as well as PU-metal hybrids.
Hot casting PU mixes are produced and developped by ourself, and we use carefully chosen, best raw materials from different international suppliers.
Plastic mould products are produced in extrusion machines, and we have all the common plastic qualities in use.